Sottile Park is literally a Park-On-Top-Of-A-Bridge. Two parcels of land made up the present park. The bridge over North Street and The Bridge Lunch, a "fixture" if ever there was one. Running aside the bridge was a structual element which had to be accommodated in the park's design. To do so required a 14" elevation which actually improved the park's appearance and provided the raise section of the park.
In the above photo, is "The Eagle's" first Community Bulletin Board. Further below,
is the second which was short lived by comparison.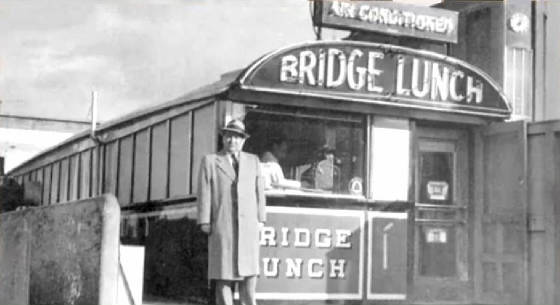 From the Bridge Lunch Diner, in Pittsfield, Massachusetts, in February and March in 1985, workers and customers witnessed a phantom train pass on railroad tracks in front of the establishment. The ghostly steam locomotive had a coal tender and pulled five coaches and a baggage car. Railroad officials confirmed that no train of any kind were on the tracks at the time of the sighting.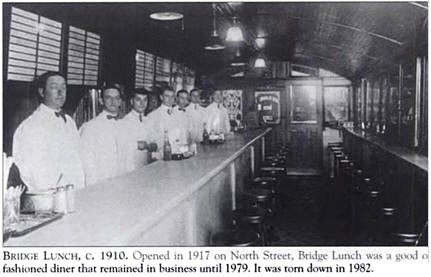 In the Then & Now photos below, one can see the side of the Bridge Lunch and the concrete bridge barrier. The viewer will notice the absence of the bulletin board which was shown above. A new bulletin board, shown at the bottom, replaced the one in the above photo. It was taken down in 1954.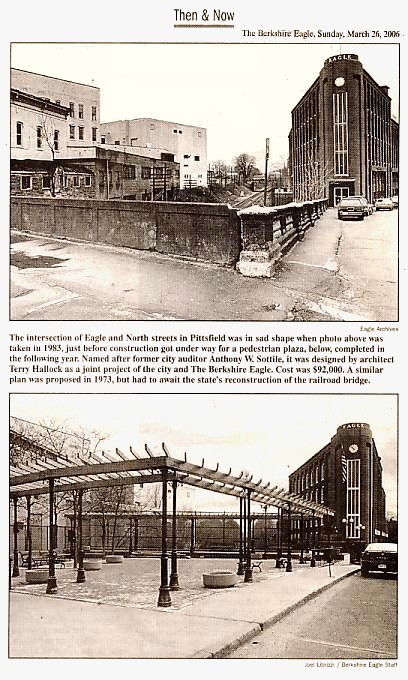 Below is the second bulletin board which the Berkshire Eagle had built and maintained.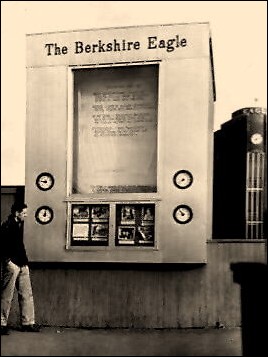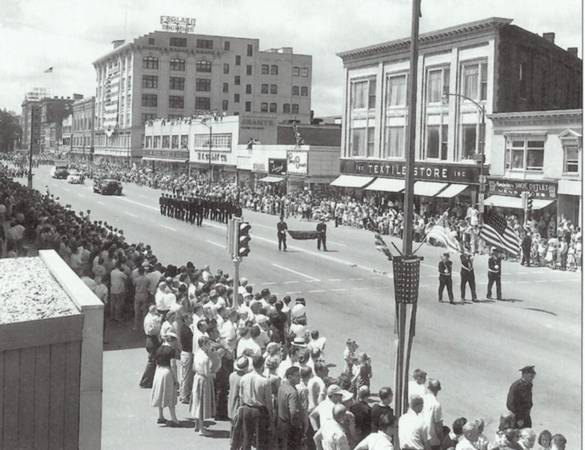 Note the back of The Berkshire Evening Eagle Bulletin Board at lower left. Eagle St. lights beyond.